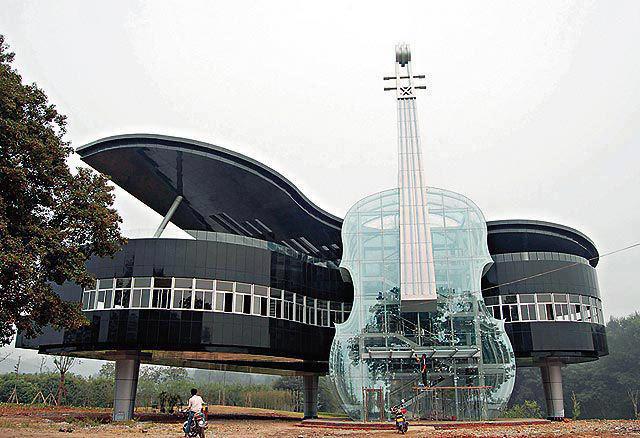 Referenzen
Veranstaltungen und Aufgaben


"Star Search Berlin" Talentwettbewerb (Veranstalter) – ca. 3.000 Gaeste und 150 Teilnehmer. Konzept, Sponsoring, Personal, Security, VIP/Kuenstler Betreuung, Grafikgestaltung, Presse und Finanzen. Partner der Hard Rock Cafe Berlin.


Mode im Martin Gropius Bau mit die Ausstellung von Christo & Jeanne Claude (Produktionsleiter/Stagemanager) 600 Gaeste. Stagemanagement, Catering und Designer/Model Betreuung,


Ab in die Ferien (Produktionsleiter) – Kinder und Schuler Musikfestival ca. 9.000 Besucher. Konzept, Catering, Vertraege, Controlling, Kuenstlerbetreuung, Sponsoring, Security und Personal. 3 Tage.


Der Grosse Q (Produktionsleitung) - Mode auf dem laengsten Laufsteg der Welt (50.000 Besucher)
Modehaus Einrichtung, Logistik, Funk- und Telefongeräte, Sicherheit, VIP- und Kuenstlerbetreuung.


The American Academy Berlin Eröffnungsfeier (Veranstalter und Produktionsleiter) - 900 VIP Gaeste. Konzept, Catering, Presse, Unterhaltung, Technik, Sicherheit (LKA/BKA), Grafikgestaltung, Programme, Finanzen, Sponsoring, Personal, Vertraege und Parken.


The New Traditions Conference (Aufnahmeleitung) - 250 Teilnehmerin. Konferenzkoordination und Logistik zwischen der U.S. Botschaft und das Auswaertiges Amt. Anwesenheit von Helmut Kohl, Gerhard Schroeder, Angela Merkel, Henry Kissinger, Richard von Weisaecker, Birgit Breul, Richard Holbrooke, Eberhard Diepgen, John Kornblum, David Rockerfeller, Roman Herzog, und Wolfgang Schäuble.


U.S. Presidential Visit (Bill Clinton) Secret Service Event (Veranstalter) – 150 Gaeste. Security, Catering, Einladungen, Transport und Unterhaltung. Anwesenheit von U.S. Secret Service, LKA, BKA, U.S. Botschaft - und White House Personal.


Alba Berlin Basketball Team (Eventkoordination) – 3.000 bis 8.000 Gaeste pro Spiel. Vor und Halbzeitsprogramm.


Deutsch- Amerikanisch Volksfest (Entertainment Director) – 70.000 + Besucher. Kuenstlerbetreuung, Vertraege, Finanzen, Catering, Programme Gestaltung, PA- und Lichttechnik.


NFL American Bowl Football (Entertainment Coordination) – Olympia Stadion Berlin 60.000 + Besucher pro Spiel x 4 Spiele. Kuenstlerbetreuung, Programm Gestaltung, Vertraege und noetige Technik.


Weltweit ueber 300 Events, Parties, Konferenzen, Konzerte und Produktions seit 1990.

World Aids Conference, LSG (Lufthansa Party Service), Intercontinental-, Radisson Plaza-, und Hilton Hotels, Phillip Morris Kunstfoedering, NBA Basketball World Tour, Davis Cup Tennis Tournee, MTV Beach Party, Berlin International Film Festival, DEFA Studios, Effie Verleihung, Brandenburg Kultur Centrum, Warner Brothers-, Polygram-, Sony-, Motown-, BMG Records, Fiat, U.S. Botschaft (Berlin), FBI Director (Louis Freeh) und U.S. Marine Ball (Gala).



Veranstaltungen

(Ton-, Licht- und Musik)
Ben, Ashanti, Roland Kaiser, Patrick Nuo, Crash Test Dummies, Peter Schilling, PR Kantate, Kaiserbase,

Sister Sledge, K-Ci & JoJo, Paradise Lost, No Limit, Kim Styles, Garrett Wall, Mathias Reim, RUNRIG,

Hanne Haller, Fource, London Beat, Before Four, Wonderwall, Gracia, Jasmin Wagner, Tino Langner,

Cosmo Klein, Die ???, REDNEX, Samajona, Klaus Hoffman Nina Bott und Daniel Fehlow aus "GZSZ",

Katy Neubauer aus "Hinter Gittern", RTL Radio (Wannsee Open-Air Promotion), Spree Radio Promotion,

RS2 Radio Promotion, Jam FM Parties

International

Anthony Hopkins (Privat Event & Kinofilm)

Isabella Rosallini (Privat Event & Kinofilm)

Eartha Kitt (Prod.)

Warren G. (Produktionsleiter / Party Veranstalter)

Janet Jackson (Prod. Asst. & Party Veranstalter)

Phil Collins (Sponsorshipmanagement & Party Veranstalter)

Tina Turner (Prod. Asst. & Party Veranstalter)

Sister Sledge (Veranstalter)

Art Porter (Veranstalter)

Rolling Stones (Sponsorshipmanagement & VIP Betreuung)

Prince (Prod. – MTV & Privat Event)


Roadmanagement/Crews/Produktionen

Weather Girls

Eartha Kitt

Golden Gospel Singers

Nights On Broadway Musical Show

Spike

Killer

TSP Events Profil

Geschäftsführung: Tony Brock
Mitarbeiter, Selbstständiger und Freie Mitarbeiter aus den Bereichen Grafik, Gestaltung, Eventmanagement, Theater, Dekoration, Kunst, Technik, Choreographie, Musik, Eventmarketing, Publicity, Bühnen Design und Sicherheit
Branchenschlüssel: Agentur für Messe-, Kongress- und Veranstaltungsmanagement.
Geschäftsentwicklung: Konstantes Wachstum.
Mission: Eventmanagement, Projektmanagement, Travel Management, Event-Marketing, Event-Konzeptverkauf, Promotions, Beratung, Sponsor-Aquise, Künstlervermittlungen, Party Plannung, Showdesign, Pressekonferenzen, Product-Launching, Autogrammstünden,
Motto: "Führen, folgen oder aus der Weg gehen"!
Aktionsradius: Weltweit
© Copyright 2009-2017 TSP Events. All Rights Reserved for all logos, trademarks, pictures and templates. Any use, copying, or reproduction of the logos, trademarks, pictures, templates and contents contained within this site without prior written permission by its owners is strictly prohibited.