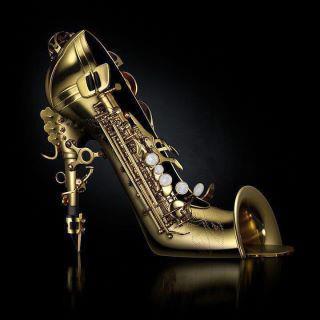 References
The Big Q-Fashion Show - The longest Cat Walk in the world (Guiness Book of Records) Berlin, Germany

The American Academy Berlin - Opening Ceremony

The New Traditions Conference - International Political/Business Congress/Summit Berlin


U.S. Presidential Visit (Bill Clinton) - Berlin
U.S. Presidential Election Night (Barack Obama) Event

Alba Berlin Basketball Team (Professional League) - Entertainment Coordination

German-American Folks Festivals Berlin - Entertainment Coordination

NFL American Bowl Football Games (60,000 fans per game x 4 games) - Entertainment Coordination

Berlin Star Search - International talent competitions with the Hard Rock Cafe

Ab in die Ferien - Youth Festival Berlin

Fashion Meets Music - Major fashion show with Christo-Jeanne Claude Exhibition
Kids With Cancer (Benefit Event) - Live 3 day music event to raise money for cancer stricken children.

4th of July - U.S. Independence Day Festivals (Berlin)

MANA Festival - International Hawaiian & Polynesian Cultural Festival

2008 Obama Election Night Party Berln Democrats Abroad (12 hour entertainemnt program)

Over 300 events, parties, conferences, concerts, shows and productions since 1990 in Europe and America.
K-Ci & JoJo, World Aids Conference, LSG (Lufthansa Party-Service), Delta, TWA, United and Lufthansa Airilines, Intercontinental, Radisson Plaza, and Hilton Hotels, Phillip Morris Kunstförderung, NBA Basketball World Tour, Davis Cup Tennis Tournament, MTV Beach Party, Berlin International Film Festival, DEFA Studios, Effie - Verleihung, Brandenburg Kultur Centrum, Warner Brothers, Polygram, Sony, Motown, BMG and Universal Records, Murder Inc., Fiat, U.S. Embassy (Berlin), FBI Director (Louis Freeh), and U.S. Marine Ball (Gala).
Events
(sound, lights, and music)

Ashanti, KISS FM Radio, Ben, JAM FM Radio, London Beat, SAT 1 (Blitz Magazine), No Limit, Crash Test Dummies, Roland Kaiser, Tino Langner, Cosmo Klein, Die ???, REDNEX, Samajona, ,Klaus Hoffman, Nina Bott und Daniel Fehlow aus GZSZ, RTL Radio, Jürgen Drews, Gracia, Jasmin Wagner , Kim Styles, RUNRIG, Mathias Reim, Fource, Hanne Haller, Before Four, Spike, Wonderwall, Peter Schilling, Kaiserbase, PR Kantate, Paradise Lost, Garrett Wall, RS2 Radio Promotion, Spree Radio Promotion, Katy Neubauer from Hinter Gittern und Patrick Nuo.
International

Anthony Hopkins (Private Event & Cinema Film)

Isabella Rosallini (Private Event & Cinema Film)

Prince (Production - MTV & Private Event)

Tina Turner (Prod. Asst. & Party Promoter)
Rolling Stones (Sponsorship Management & VIP Coordination)
Phil Collins (Sponsorship Management & Party Promoter)
Janet Jackson (Production. Asst. & Party Promoter)

Eartha Kitt (Prod.)
Harald Glöökler - Pompöös (Event Management)

Warren G. (Production / Party promoter)

Sister Sledge (Event Promoter)

Art Porter (Event Promoter)
K-Ci & JoJo (Concert Promoter)

Roadmanagement / Crews / Production

Weather Girls

Eartha Kitt

Golden Gospel Singers

Nights On Broadway Musical Show

Spike

Killer

Marissa Turner

I Remember Marvin (Producer - Motown Musical Show)
Contact: info@tspevents.com
© Copyright 2009-2020 TSP Events. All Rights Reserved for all logos, trademarks, pictures and templates. Any use, copying, or reproduction of the logos, trademarks, pictures, templates and contents contained within this site without prior written permission by its owners is strictly prohibited.